Finding the Right Wig for Your Face Shape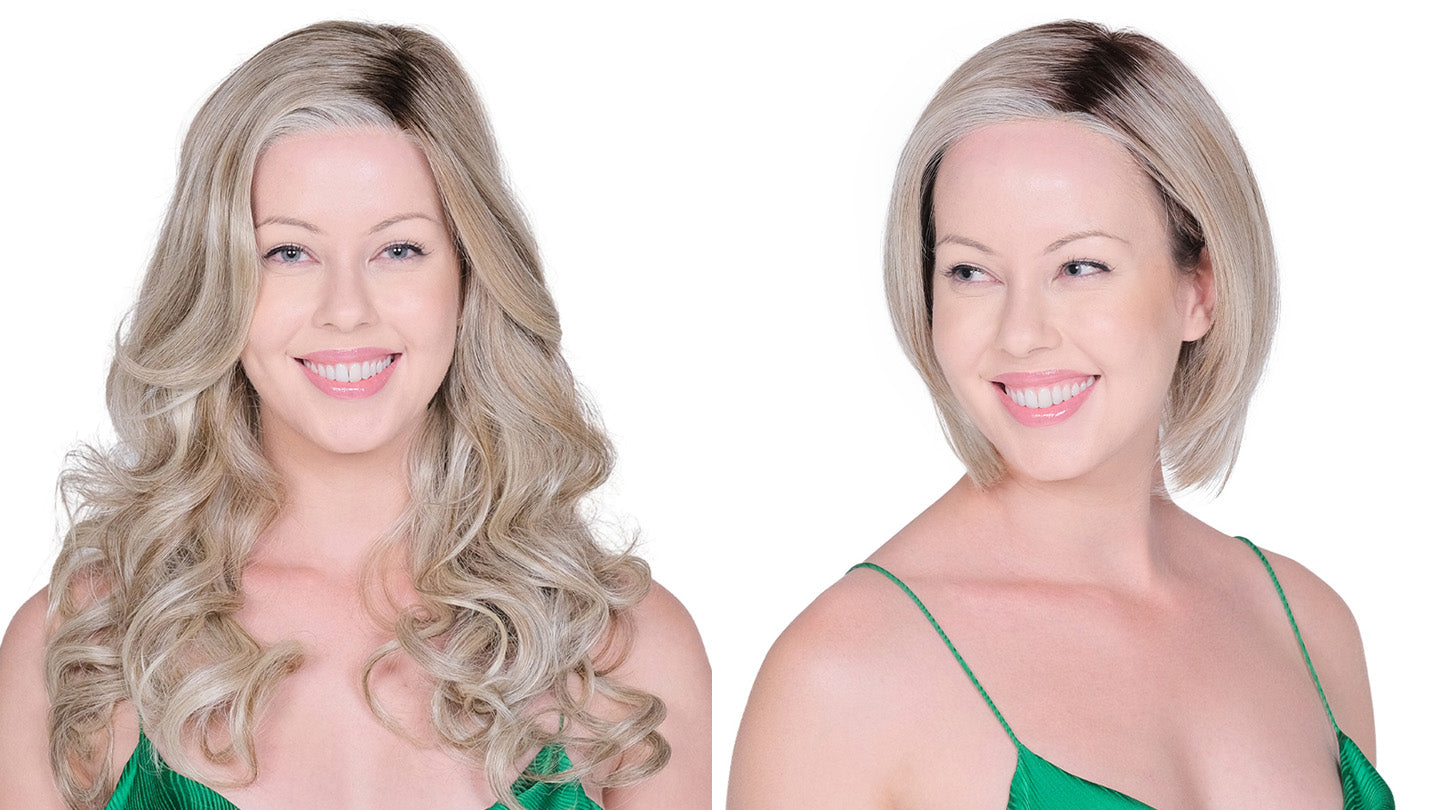 Just like haircuts, the style of wig you choose can help accentuate your unique face shape.
Haircuts and hairstyles are key features that people notice when they first meet you. The same goes for wig styles! Thus, making the right choice of wig style to match your face shape and facial features is very important. Just like haircuts, there are tons of choices when it comes to wig styles, so it will help you narrow down your wig search if you know what works for your unique face shape. Here are some of the best tips for finding a wig that flatters your face shape. 
Understanding Your Face Shape
The first step toward choosing the right wig for your face shape is to understand what shape your face is. To do this, step in front of a mirror and look at yourself straight on. Take note of the curvatures of your facial features. If your face is longer than it is wide, and you have a narrow jaw, you have an oval face. If you have a wider forehead and a narrower jaw, you have a heart shaped face. If your overall jawline is strong and angular and it is wider than your hairline, you have a square face. And, if you have a fuller face shape with a rounder chin and hairline, you have a round face. You may also have a narrower forehead and a wider jawline, which would be a pear face shape. A diamond face shape is one with wide cheekbones but a narrow hairline and chin. While there can be deviations from these shapes, these are the main types you will encounter.
Which Wigs Look Best With Each Shape?
Now that you've started to understand your face shape, you can move on to the fun part: choosing a wig style! Oval shaped faces have very balanced features and therefore can wear almost any style of wig, from long to short. Those with heart shaped faces should opt for wigs that have more volume along the jawline to add balance to the face. This could include a chin-length layered bob or a blunt chop framing your jaw. If you have a square face, you should choose wavy or curly wigs that can create the illusion of fullness toward the top of your head. With a round face, you should choose a wig of a longer length that will help make your face look narrower. Women with a pear-shaped face should choose wig styles that add volume to the tops of their head, like layered pixie cut styles. And, for those with diamond shaped faces, choose wigs that offer a cut that is close to the head to match the balance of your facial features, like bobs and sleek, blunt bangs. 
Once you have a good feel for your unique face shape, you will be able to pick and choose wigs that you know will accentuate your best features while creating a feeling of overall balance on the face.